Bearings facilitate movement between an axle and the parts that attach to it. We have many different types as well as accessories and other components.
Deep groove ball bearings, self-aligning ball bearings, angular contact thrust ball bearings, cylindrical roller thrust ball bearings, roller bearings, tapered roller bearings (metric and inches).
Needle roller and cage assemblies, drawn cup needle roller bearings, alignment needle roller bearings, self-aligning thrust ball bearings, inner rings, track rollers, cam rollers, support rollers, needle roller thrust bearings, combined needle roller bearings.
Bearings with built-in spacers
Textile application, aeronautics, ceramic bearings, CARB (toroidal), narrow section, stainless, miniature, plastic with glass ball bearings, roller bearings, slewing bearings, electric.
Ball, roller, axial, specific to all machine tool components, etc.
Passenger car kits, industrial vehicle kits, other products.
Non-standardised own production
Bespoke manufacture of bearings according to plans.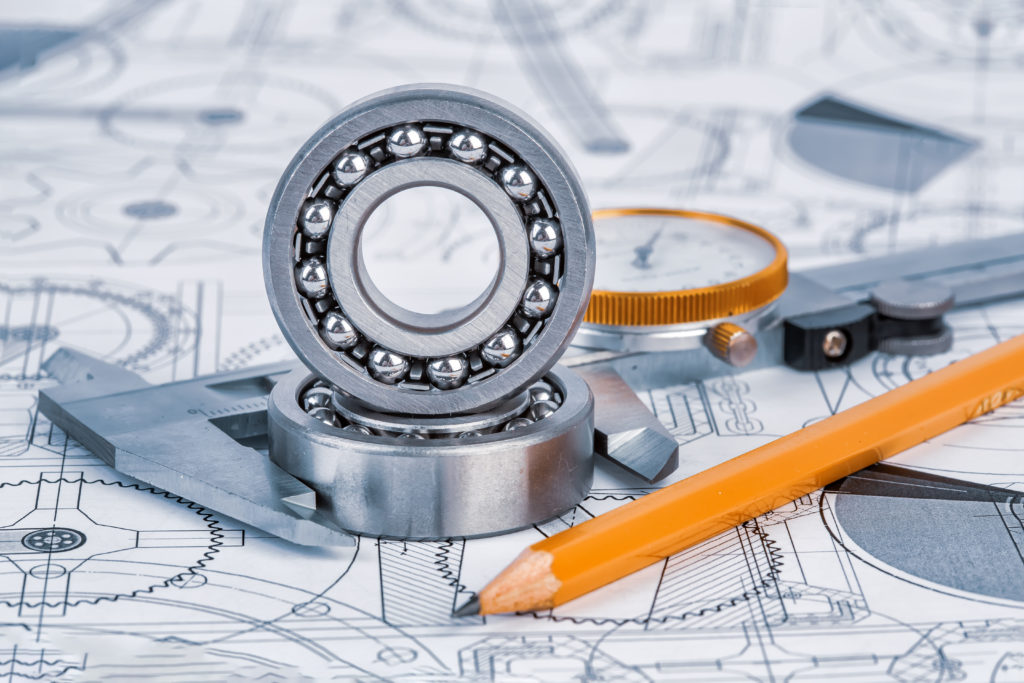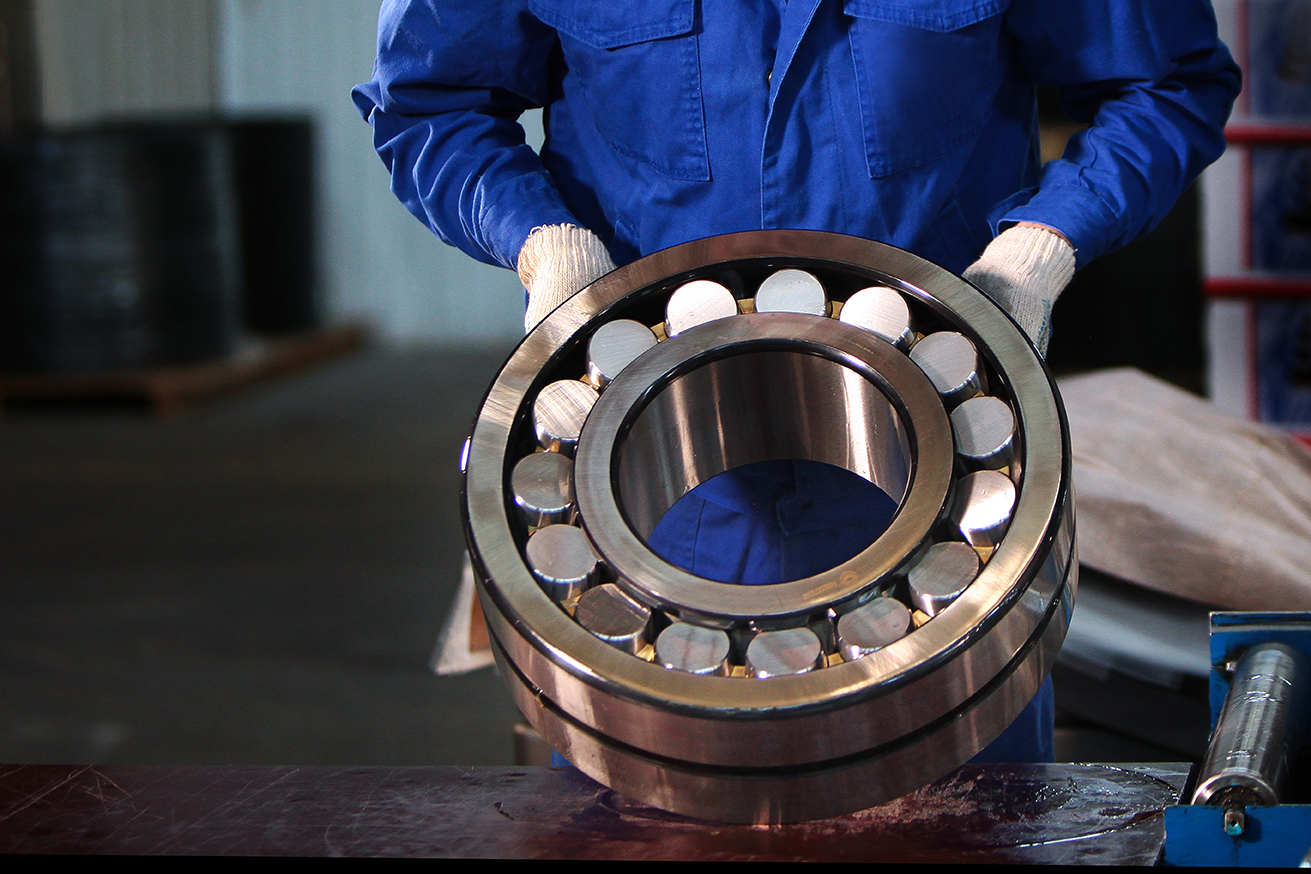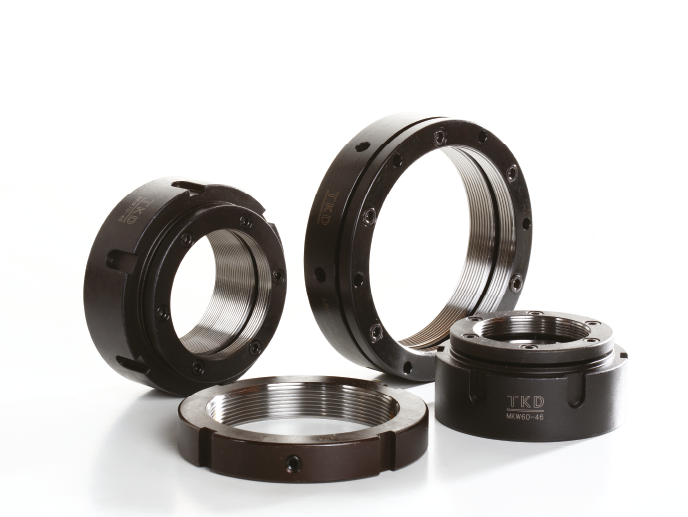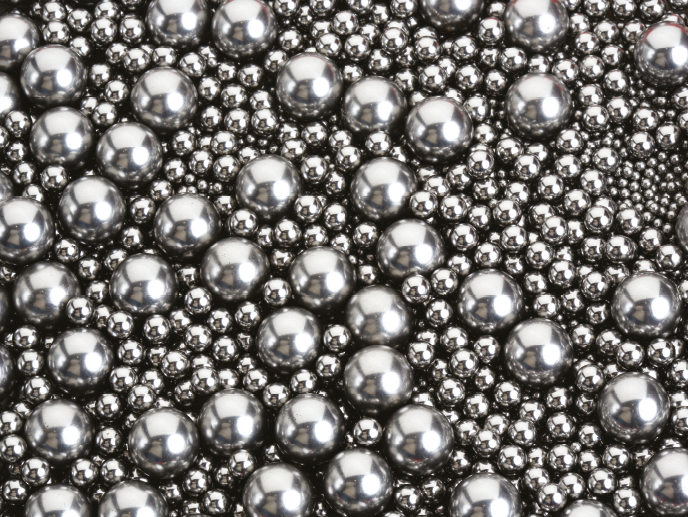 Dexis Ibérica , through Tecnomeca Kidelan, specialises in slew rings and can supply rings up to 4,500 mm in external diameter.

We have a large stock of standard rings ready for immediate distribution. We also manufacture bespoke rings in accordance with the customer's specifications.
Dexis Ibérica, through Tecnomeca Kidelan, develops its linear drives as an evolution of the linear rolling motion, offering advice along with the manufacture and commercialisation of these components for the design of machinery, automation of systems, renewable energies. TKD linear screw drives (hammers) are used in a variety of applications, requiring precise linear drag for positioning and articulation movements.
Dexis Ibérica, Tecnomeca Kidelan, is an eminent specialist in ball bearing distribution. Having worked with this product for over 30 years, the company has extensive experience supplying various sectors of the international market: automotive, rolling bearings, pens, pharmaceutical, furniture – linear guides, and industry in general. The range of measurements and materials is very broad: in millimetres (0.5 to 200 mm), in fractions of inches, miniature bearings.
Special Precision Lock Nuts:
TKD precision lock nuts are made from SCM 440, with a hardness of HRC 28/32 and ISO 4H thread accuracy. They deliver a perfect lock, while ensuring perpendicularity in the bearings. In addition, their precise tuning eliminates vibrations in the drive.
Split pillow block, two bearing housings, non-split, flanged, take-up, and monoblock; lubricated with oil or grease, for light or heavy applications (with roller bearings), or very light (with bushings).
Adapter sleeves (mounting), withdrawal sleeves, lock nuts, sealing and spacing washers
Alignment roller bearings and units
Cast support units, both ball and roller bearing (SKF compact units), double units, sheet metal bearing, stainless steel, and polyamide.

Steel alignment roller bearings with spherical or cylindrical outer surface. Stainless steel roller bearing units and roller bearings that combine different materials for special tasks.
Plain bearings and anti-friction bushings
Serviceable and maintenance free bearings and ends (radial, axial and angular contact). Friction plates and bushing (solid bronze, sintered bronze, laminated bronze, PTFE composite, POM composite, composite with stainless steel housing, polyamide PTFE and multi sheet fibre).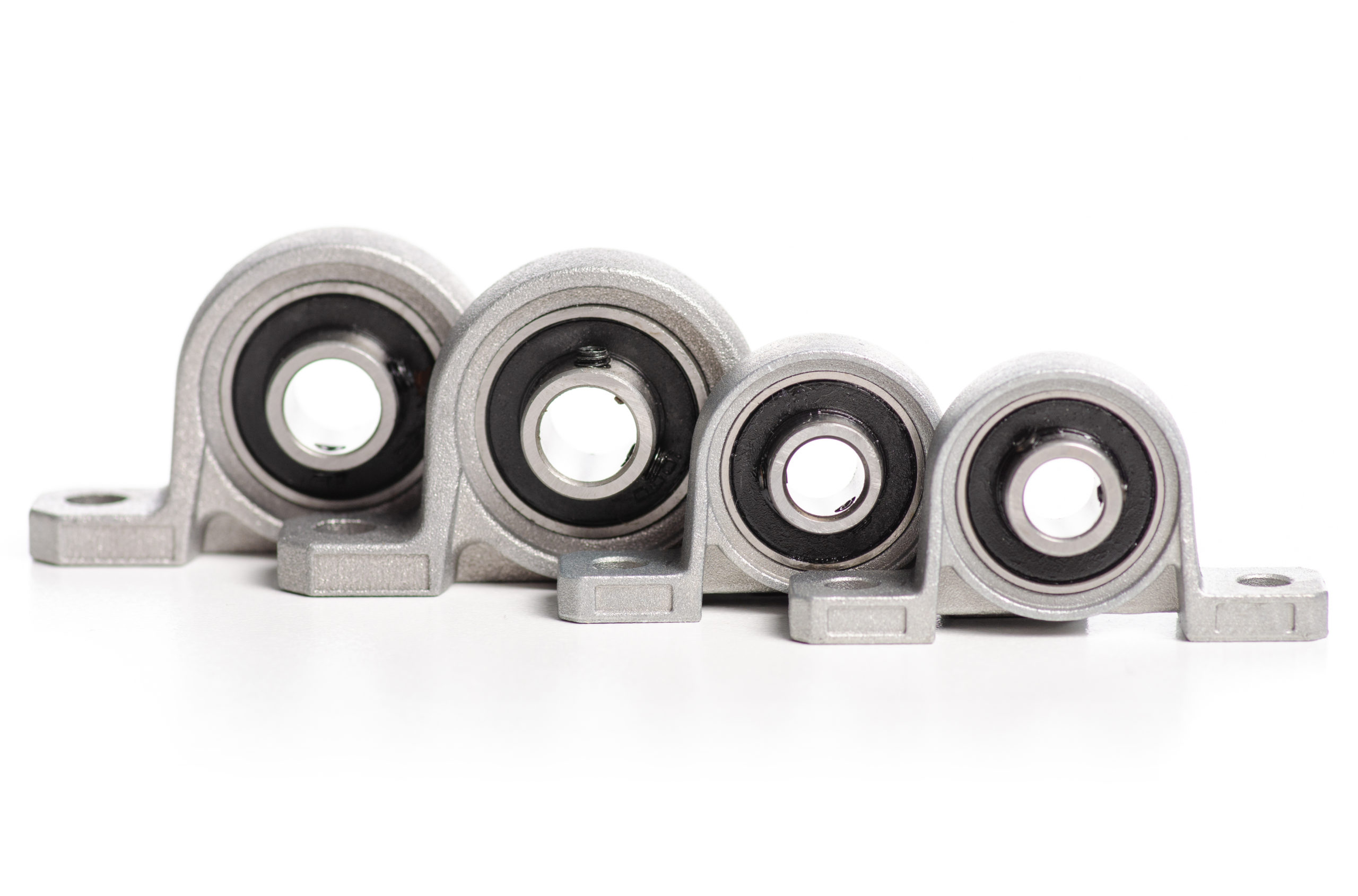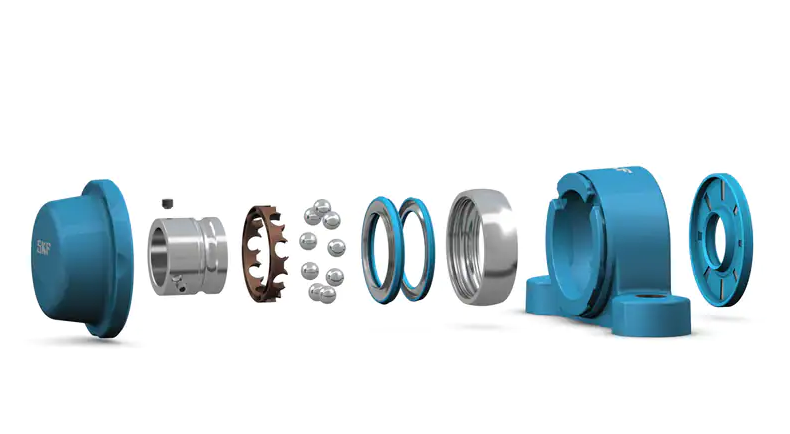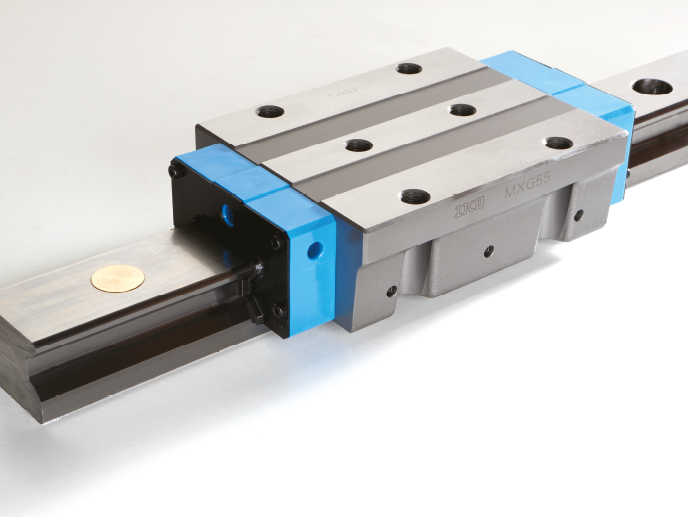 Linear guidance systems with guide rail (both ball and roller bearings), linear guidance systems with roller bearing guides, and shaft linear guidance systems (including support units, linear bearings, and shafts). Stainless steel guides. Ball and roller drives. Telescopic assemblies. Positioning tables. Linear and rotary action.